Many people in Hyderabad have hair loss. Are you suffering from a similar issue as well? Then, a hair transplant in Hyderabad is the right option for you. Hair transplant has provided fantastic outcomes to several people who were having hair loss and baldness problems.
Hair transplant is a surgical procedure of extracting hair follicles from one area of the scalp known as the donor site and implanting them to the recipient site's balding area.
However, before going for a hair transplant, you must determine whether you are an ideal candidate.
Are you an Ideal Candidate for a Hair Transplant?
Hair transplant surgery is the best treatment option for people with baldness and hair loss. However, it is not the best or the most convenient option for everyone.
You must be thinking about when a hair transplant is not the best option and who the wrong candidate for a hair transplant is.
Hair transplant is a procedure that requires precision and time. It is necessary to understand whether or not you are the right candidate for this surgery before going for it.
No plastic surgeon or hair transplant specialist will suggest this surgery to you without initially assuring that you are the correct candidate.
Let's discuss the factors that show if you are the right candidate for a hair transplant.
Recipient area (Baldness grade)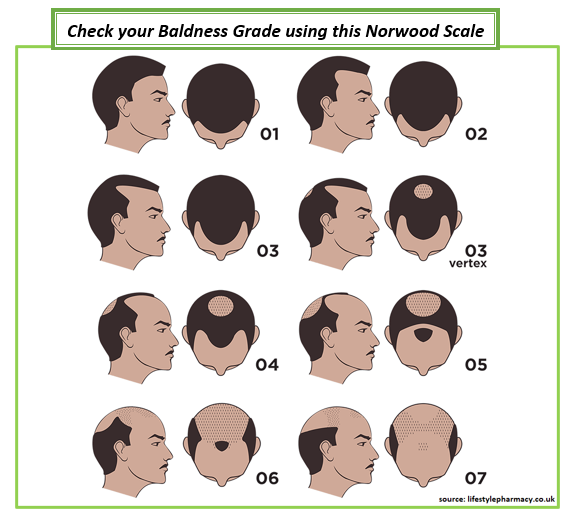 The recipient area is the site where the hair grafts are implanted. Your specialist determines the baldness grade between one and seven on the Norwood scale.
How much has the baldness progressed? Has it only begun? Or has it reached an advanced stage? How quickly are you losing hair? These are the variables that your specialist will assess to check if you are a proper candidate for a hair transplant.
Availability of the donor area
Your donor area is the site from where your specialist will take the hair grafts. This area is usually on the back and the sides of your head. Your body hair and beard can also become an effective donor site. Such sites are permanent hair zones, and Dihydrotestosterone or DHT does not affect it.
Your hair transplant surgeon studies the donor area to find the density of your hair. If you have enough hair in the necessary area, then you are the right candidate. If you do not have the right donor area, you cannot go for a hair transplant.
Age 
Hair transplant is performed only on candidates above the age of twenty-five. Your baldness and hair loss stabilize after the age of twenty-five.
Physical fitness
A hair transplant is a long surgery that can last for 6 to 7 hours, and in some conditions, the procedure is divided into sessions. So, it is necessary for you to be physically healthy to withstand the surgery.
Previous illness or surgery
If you have a keloidal tendency, or alopecia areata, or a skin condition called lichen planopilaris, you are not the right candidate. If a person has a body dysmorphic disorder, which is a condition in which people feel disgusted at their bodies.
They always think that they have overly flawed bodies; they are not the right candidates for a hair transplant. These kinds of individuals will never be satisfied with the outcomes of the surgery.
Unrealistic expectations
If a middle-aged person wants to have hair like a teenager, this is an unrealistic expectation. It would be best if you had age-proper expectations. Your scars and bald patches will be covered; you will have hair over your head according to your body tendency and age.
Your hair transplant will also enhance your head's visual density. Yet, it will be best if you remember the limitations of your hair. If you cannot keep realistic expectations, your specialist may not suggest a hair transplant.
Stabilization of hair loss
There are several hair loss medications like Finasteride, Minoxidil. Less invasive treatments like mesotherapy, platelet-rich plasma therapy, and low-level laser light therapy are also available to treat hair loss.
If you have gone through these procedures and they have not helped even after taking them for more than six months, you are the right candidate for a hair transplant. Your hair loss has to be stable for you to be the right candidate for a hair transplant.
If you fit in the requirements of every factor discussed above, then you can go for a hair transplant. Make sure to speak with your hair transplant surgeon regarding the procedure in detail and how it can help solve your baldness problems.